Lytham St Annes Guitars is an independent high street shop located near the golden sandy beach, award-winning gardens and renowned golf courses of St Annes On Sea. We specialise in custom shop instruments by PRS, SUGI & SANTA CRUZ but there are also new, used and consignment guitars, basses, amps, fx and accessories by other brands.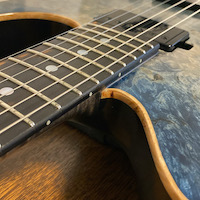 Visit the shop Mon-Fri 10:30-6. Sat 10:30-5. Try guitars while you enjoy a fresh coffee. Park outside for 90min free or across the road in the car park where it is free all day. If you cannot make the opening hours, after-hours appointments are available to try guitars in the studio. We are not a mail-order business.
You can pay by bank transfer, credit card or cash and to help you acquire that special guitar over a period of time, simply pay a deposit and take up to 12 months to pay off the bearer in agreed monthly instalments and collect the instrument upon your final payment. For added confidence, if you invest in one of our fine guitars then we will help you learn to play, maintain and care for it.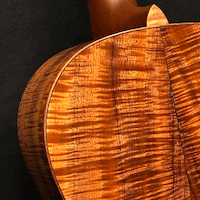 To learn more about choosing a special selection of woods and ordering your own custom shop guitar or bass then visit the Ordering Customs page.
For restringing and setup information please read both the Setups and Health & Safety pages before arriving with your instrument.
Head over to our Instagram Channel to get informal tips, progress updates of custom builds and general guitar miscellany. The YouTube Channel is for simple glide-over videos of certain guitars.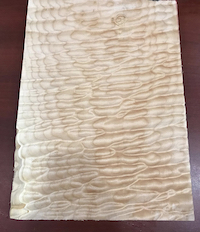 Lessons and Recording Sessions are no longer available and unfortunately we cannot recommend anywhere.
If you would like to donate a spare guitar to someone needy then please get in touch, they are always appeciated. All we ask is that its not from a non-smoking household, that the guitar works and that there are no structural cracks. We are happy to donate the setup, polish and fresh strings.
Check out some original music courtesy of the house rock band.
Sole Director: Guy Pople | Est: 2013 | Vat: 256464387 | Copyright 2022 Lytham St Annes Guitars